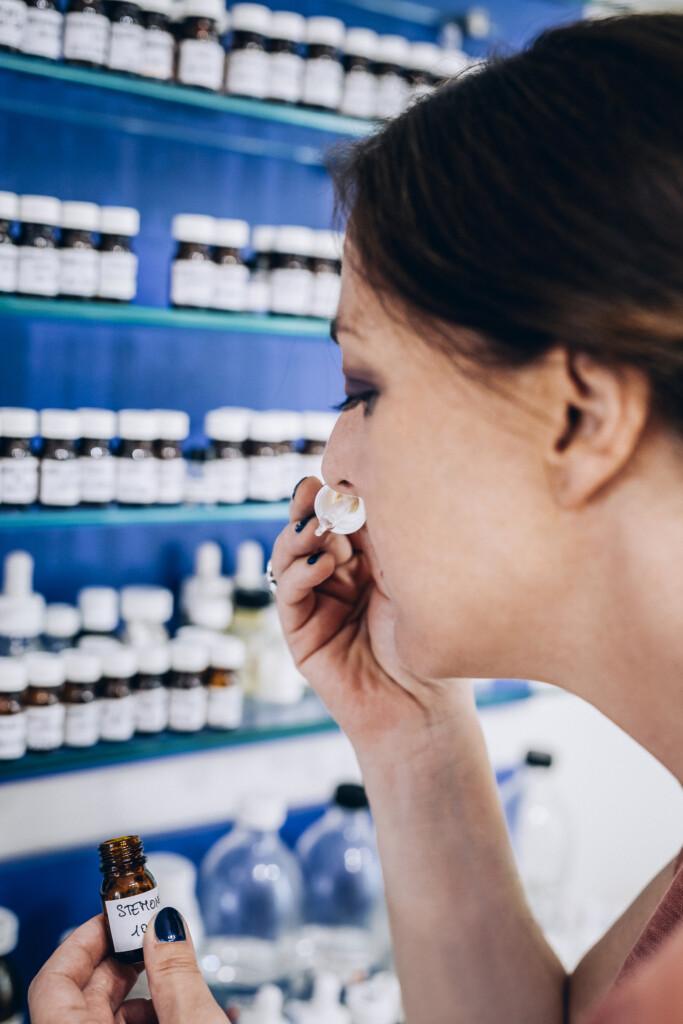 for brands
Sensaba creates fragrances for skin products, perfumes & cosmetics, as well as scented atmospheres, candles & home fragrances.
Our promise is a commitment: originality and exclusivity
Development
Initial contact, in person or remotely.
Definition of your wishes and your project.
Proposal of creation costs (made-to-measure quote).
Start of development of your creations (duration depending on project)
Sending of initial quotes.
Rework according to your comments (duration depending on project)
Order pilot quantities to start the appropriate tests (compatibility, stability, patch test)
Sending of the regulatory documents needed to draw up the Product Information File
Initial order of the perfume concentrate for the first production run.
Support
Sensaba supports you in monitoring the quality and toxicological tests until your finished products are available:
Advice on the optimum concentrations for the desired application.
Discussions with your manufacturer to ensure the best adjuvants to add to your products (antioxidants, UV filters, colourings, controlled proportion of alcohol to meet international standards, depending on your export regions, etc.).
Monitoring of your stability tests to ensure that there is no spoilage.
Managing the supply of your concentrates and packaging components.
Monitoring production schedule right through to the delivery of your finished products.
Additional Support
Sensaba can also put you in touch with choice partners for the development of your brand identity:
suppliers (bottles, pumps)
design agencies
packaging manufacturers
brand agents, distributors
For Individuals
The ultimate luxury: having your own unique, recognisable, inimitable scent.
Based on your images, your inspirations, your memories and your desires, Sensaba works with you to create a fragrance that reflects your image.
At the end of our process, your engraved bottle will join your daily essentials, while your formula will be strictly protected. Only you will be able to use it.
A rare experience, for the most discerning of perfume lovers, to gift or be gifted.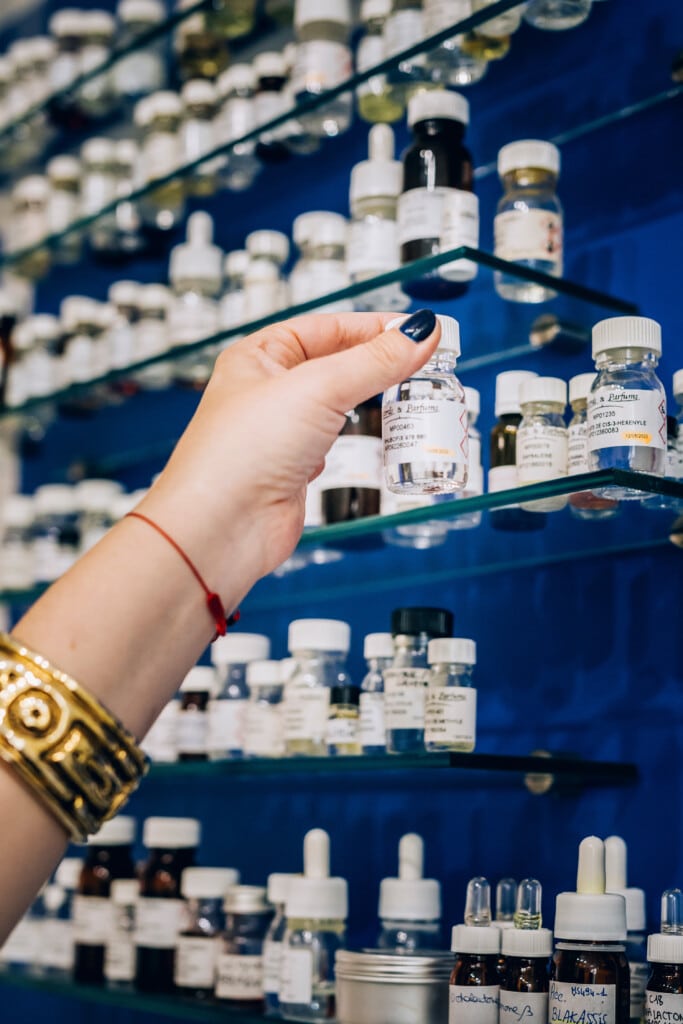 "From your dreams: a fragrance