BiographY
At the age of five, Stéphanie Bakouche already proclaimed "when I grow up, I want to create perfumes", a wish she has never stopped pursuing, shaping her life to the point of making her childhood dream a reality.
This intention is at the heart of her creative ethos: to give shape to your olfactory dreams.
Trained at ISIPCA and mentored by Bertrand Duchaufour, Stéphanie Bakouche honed her skills working for prestigious houses such as Givaudan, Takasago and Hermès Parfum.
In 2017, she founded Sensaba, a perfumery laboratory reflecting her independent spirit, and has signed creations for some of the most desirable niche houses in perfumery: Parfums MDCI, L'Artisan Parfumeur, Maison Crivelli, Chabaud, Jul & Mad…
Her cross-disciplinary expertise spans all areas of the industry, from creation to product development and training.
Her taste for passing on knowledge is expressed through her involvement in the Osmothèque, of which she has been an active member since 2013, as well as her role as professor of olfaction and creation at the École Supérieure du Parfum.
Since 2023, Stéphanie Bakouche has also been offering olfactory journeys, a unique, made-to-measure experience offering perfume lovers the chance to encounter raw materials in their natural context of origin.
Stéphanie Bakouche's style is defined by her love of the artistic gesture, the strength of her proposals and the pugnacity of her approach.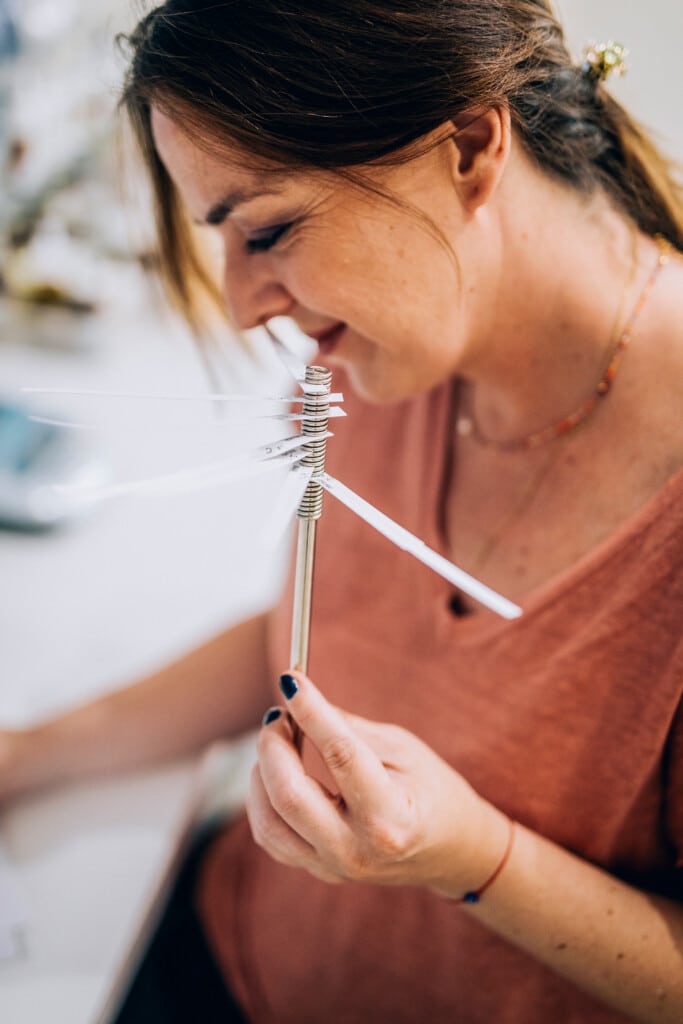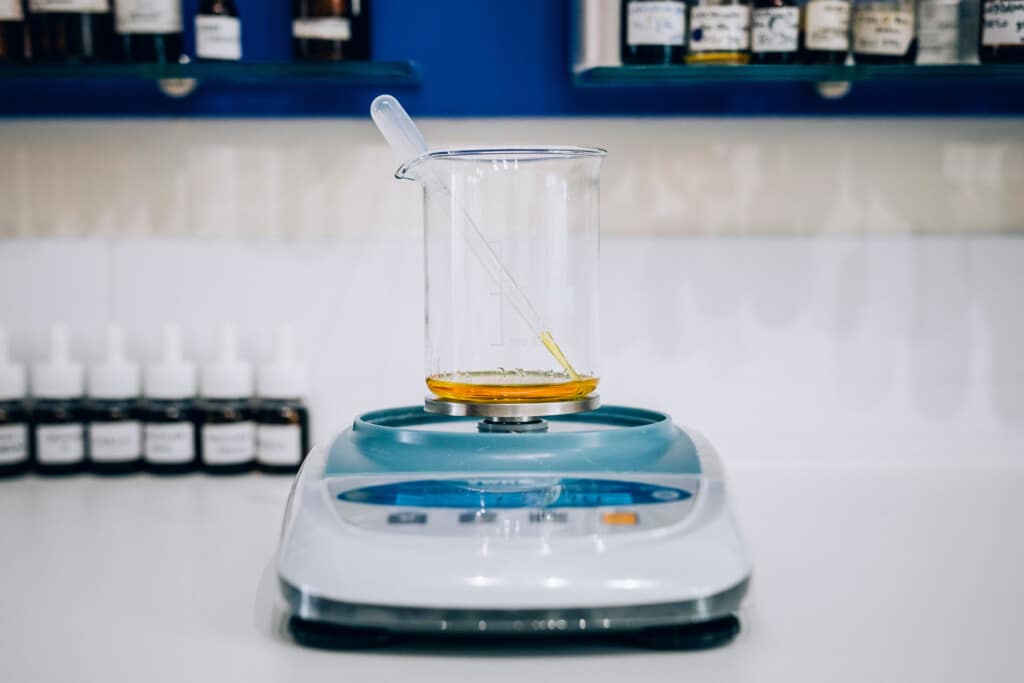 Situated on the heights of Grasse, the Domaine Sainte Blanche is a legendary site, synonymous with exceptional perfumery ever since Edmond Roudnitska, the world's first independent perfumer, founded Art & Parfum to freely design and produce his greatest masterpieces for Rochas, Dior, Hermès…
Following on from his initial project, Accords & Parfums was founded in 2004 to offer independent perfumers an innovative and unique production tool, guaranteeing excellence in the selection of raw materials and the attention to detail so dear to Edmond Roudnitska.
These shared values explain why Sensaba has chosen to work exclusively with Accords & Parfums to produce your concentrates.
By entrusting the production of your perfumes to Sensaba you are choosing :
Originality
Each perfume we produce is a tailor-made creation from scratch.
It is the unique fruit of our artistic dialogue.
We pride ourselves on creating fragrances like no other.
Quality and traceability
The raw materials we use are rigorously controlled by Accords & Parfums and evaluated by Sensaba to ensure that your fragrance is perfectly traceable and reproducible from batch to batch.
Accords & Parfums' expertise covers the production stages of your perfume as well as changes in French and international legislation.
All regulatory documents will be provided to you so that you can draw up your labelling, tests and product information files.
Innovation
Accords & Parfums, in collaboration with its independent perfumers, is constantly on the lookout for ingredients derived from more eco-responsible techniques, and regularly references new raw materials of the highest and most innovative quality.
In addition, the pioneering acquisition of the famous "Colibri", for mixing ingredients with breathtaking speed and precision, makes Accords & Parfums a centre for the production of perfume concentrates at the cutting edge of technology and innovation.